23 March 2023
Nilpeter presents FA-17 flexo press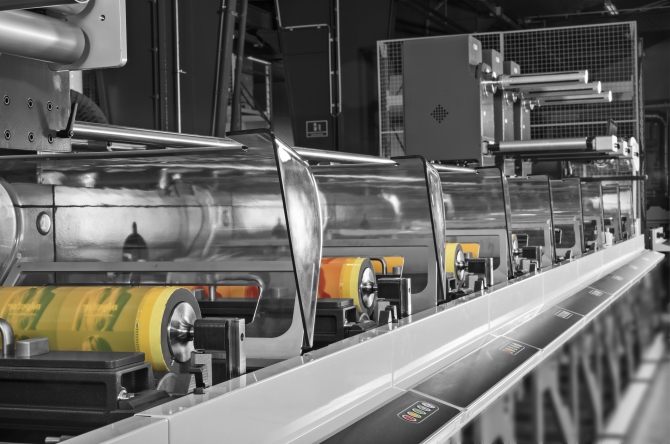 Click on image to download high resolution version
Nilpeter shows its FA-17 flexo press at the show. The press features reduced waste and shorter job changeover times, as well as higher performance in terms of production speed and registration.
It is operated by iPad, which provides total mobility and allows the operator to record job information in the press's memory, increasing productivity and reducing operating errors.
The automation ensures the performance of the press and its optimal performance for short runs, without adding additional costs to the production process.
The FA-17 is a multi-substrate press. At Labelexpo Mexico, it will be equipped with eight printing units with UV curing, and a rail system for the application of value-added processes such as cold stamping and lamination. The press will run shrink sleeves with cold foil applied in-line.