21 February 2023
Live Plate Washer demonstrations from Flexo Wash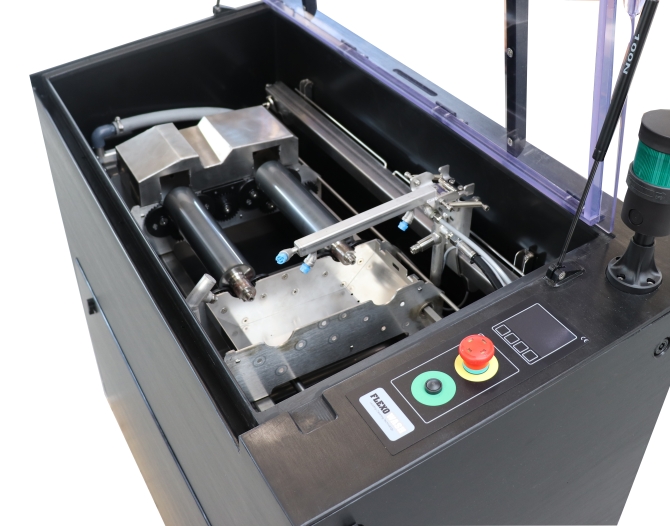 Click on image to download high resolution version
Flexo Wash will be at Labelexpo Mexico 2023 in Booth J8 to talk about their Leading Cleaning Solutions. They will feature their popular anilox cleaner, the FW Handy Mini 2 Anilox Cleaner and the workhorse plate washer, the PW 45 WR Plate Washer.
The FW Handy-product line of Anilox Cleaners from Flexo Wash are fully-automatic units designed to deep clean/restore anilox rolls and print sleeves of all sizes and provide a cost-efficient tool for the daily washing and maintenance of aniloxes.
The fully-automatic Flexo Wash Plate Washers are designed to wash flexographic polymer plates and letterpress plates very gently, leaving them 100% clean and dry; ready for immediate reuse. They will be hosting live Plate Washer demonstrations during Labelexpo.