21 February 2023
Cartes announces lineup at Labelexpo Mexico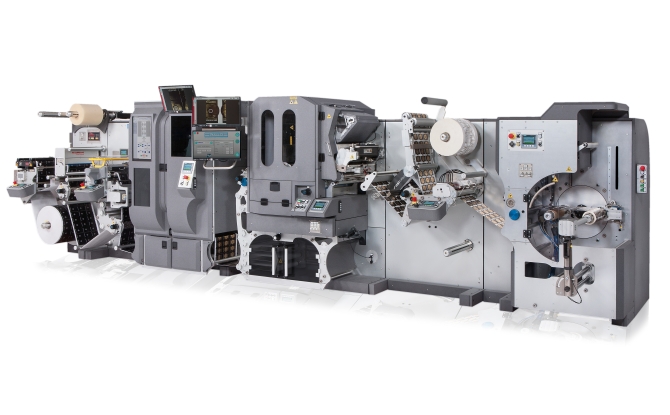 Click on image to download high resolution version
At Labelexpo Mexico 2023 Cartes will be showcasing their digital finishing technology, CARTES Jet D-Screen (JDS) on the GEMINI platform, combined with their LASER die-cutting and converting system, which together create a mix for embellishing, finishing and die-cutting digitally printed labels.
The Jet D-Screen for digital finishing and enables variable data handling and is designed to create high impact labels, embellished with multi-layer effects, in-register varnishing, intricate and thick tactile embossing, security applications, ultra-high precision foil printing and cast gold with fine detail.
Their LASER die-cutting is complemented by a range of process automation solutions, such as automatic job changeover via barcode reading, automatic positioning of longitudinal cutting units and turret rewinder, which create the right combination for fully automated digital finishing.
Embellishing and ennobling labels in a single process, without plant costs and without wasting time and/or material, is now ensured by the combination of two unique systems: CARTES Jet D-Screen (JDS) and CARTES LASER technology.
The CARTES GEMINI series offers fully modular solutions for:
Digital finishing for creating metal doming, high build varnish and Braille effects
(Jet D-Screen);
Flexographic varnishing and printing;
Cast & cure;
Semi-rotary die-cutting;
Laser die-cutting and converting and many other functions.