23 March 2023
Armor-Iimak showcases transfer ribbons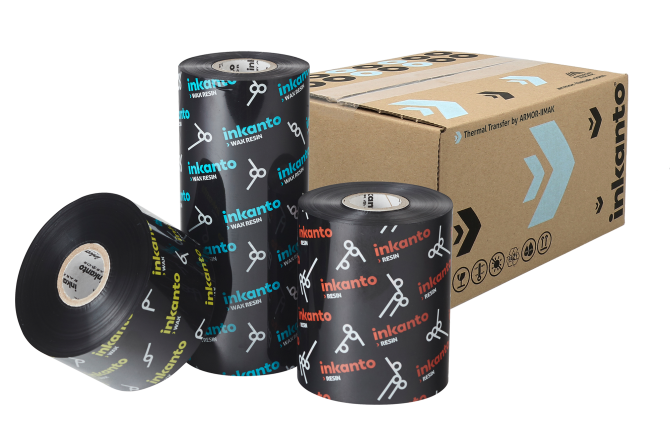 Click on image to download high resolution version
Armor-IIMAK shows its ranges of thermal transfer ribbons produced at its manufacturing facility in Queretaro, Mexico. Armor-IIMAK's expertise in ribbons, printers and substrates makes choosing the right ribbon easy.
The Armor-IIMAK ribbon range features the new ATX range for textile labels developed to meet most textile printing requirements.
The company offers three black ribbons designed to meet every challenge of textile labeling. These highly durable textile resin ribbons have been developed for specific garment care applications and are dry clean and laundry safe. ATX 1 is a price-oriented ribbon ideal for domestic washing; ATX 7 is also available in white, ultra-white and red; ATX 9 is an alternative for industrial washing.
Armor-IIMAK has also developed a range of fabric label materials for textile applications. The Nylon, Satin and Polyester materials deliver optimum print results with Armor-IIMAK textile resin ribbons and are certified OEKO TEX Standard 100 – Class 1. They are available in white and black.
inkanto, Armor-IIMAK's exclusive brand ribbons, are guaranteed for life against any manufacturing defect in normal conditions of use and storage. Each box of inkanto ribbons comes with a cleaning wipe and now each inkanto features CleanStart – a built-in printhead cleaner that removes debris before it can build up.